ATTO Celerity FC-164P

Quad-Channel 16Gb/s Gen 6 Fibre Channel PCIe 3.0 Host Bus Adapter (includes SFP)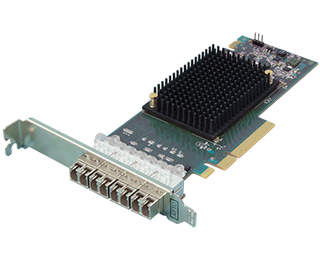 ATTO Technology Products
ATTO Celerity Fibre Channel HBAs
ATTO Celerity FC-164P Quad Channel 16Gb Gen 6 FC to x8 PCIe 3.0 Host Bus Adapter, Low Profile, LC SFP+ included
#CTFC-164P-000
Our Price: $2,995.00
Click here to jump to more pricing!
Overview:
The ATTO Celerity FC-164P leverages two next-generation storage technologies – PCIe 3.0 interconnect and 16-Gigabit Fibre Channel to provide an advanced storage connectivity solution with high performance, intelligence and scalability. Celerity FC-164P 16Gb/s quad-channel HBAs deliver up to 6400 MB/s in a single PCIe slot solution, allowing original equipment manufacturers and system integrators to design state-of-the-art data infrastructures. 
Meeting tomorrow's connectivity needs today, Celerity Fibre Channel Host Bus Adapters (HBAs) increase overall Fibre Channel system performance and drive intelligence all the way to the edge of the SAN utilizing ATTO's Advanced Data Streaming (ADS) Technology. Included with all ATTO HBAs are easy-to-use utilities ConfigTool enabling management, monitoring and configuration which leverages an intuitive GUI.
ATTO Celerity 16Gb Gen 6 Fibre Channel Host Bus Adapters
ATTO Celerity Fibre Channel host bus adapters (HBAs) deliver the fastest data throughput (both MB/s and IOPs) available for today's most demanding storage environments, including physical and virtual datacenters, tape streaming and backup, rich content delivery, and server clustering.
Technical Features
Single-, daul-, and quad-channel configurations (SFP included for single and daul)
1600 MB/s per channel throughput
Driver support for Windows, Linux, macOS, illumos, VMware and more
Exclusive Advanced Data Streaming (ADS) technology
ATTO ConfigTool for customized performance settings
Proven interoperability with leading storage hardware and software vendors
Support for N_Port ID Virtualization and Virtual Fabric
Target mode (Developer, SCST and LIO) support
Three-year standard product warranty
Low power consumption
MultiPatch Director
Multiple paths to storage for improved data integrity and reliability
High-performance shared storage for workgroups
Load-balancing and failover in heterogeneous OS environments
Available through authorized OEMs
Industry Proven Technology
ATTO Technology, Inc., has 30 years of experience developing and delivering reliable first-to-market Fibre Channel storage connectivity solutions to customers. Celerity Fibre Channel connectivity solutions are consistently the highest-performing host bust adapters (HBAs) for server virtualization deployments, faster backups and scalable cloud initiatives. Offering performance to match new multi-core processors and faster PCIe 3.0 server host bus architectures, the integrated family of Celerity 16Gb Gen 6 Fibre Channel HBAs boast an extensive list of customer design wins and certifications with respected industry partners.
Flexible Connectivity Solutions
With single-, dual-, and quad-channel configurations, Celerity Fibre Channel HBAs are an ideal solution for users looking to achieve the highest I/O and data throughput for advanced video and enterprise-class IT applications. Celerity 16Gb Gen 6 HBAs offer driver support for Windows, Linux, macOS, illumos, VMware and more, providing a single connectivity solution for customers with heterogeneous operating system environments.
Performance Engineered
Celerity HBAs are designed to provide fast, redundant and highly available connectivity to Fibre Channel storage and are engineered to manage latency for real-time applications. An ATTO exclusive, Advanced Data Streaming (ADS) technology provides controlled acceleration of data to deliver the most consistent performance and reliable data transfer. Specialized Fibre Channel drivers with support for multiple OS platforms and OEM-specific solutions, such as target mode and multipathing, make ATTO the premier choice for high-performance Fibre Channel storage area network (SAN) connectivity.
Advanced Management Tools
The easy-to-use ATTO ConfigTool features an intuitive GUI that simplifies the installation, management and monitoring of the HBA. With advanced troubleshooting and performance tuning capabilities, Celerity HBAs provide users with sophisticated diagnostics and the flexibility to control settings for specific applications.
Applications
Celerity Fibre Channel HBAs deliver high-performance and reliable connectivity solutions for the most demanding storage environments, including physical and virtual data centers, tape streaming and backup, rich content delivery and server clustering. Celerity HBAs enable users to achieve the ultimate in I/O performance for real-time and transactional applications.
Advanced Data Streaming (ADS)
Latency-management technology that controls the acceleration of data transfers to move large amounts of data faster and more efficiently.
Design:
Powering the modern data center
Celerity HBAs unleash the performance of all-flash data centers with the support of NVMe fabric technology for demanding workloads that require extreme performance, ultra-low latency, and storage persistency to shared storage resources.
Engineered for performance
Celerity HBAs have an advantage over the leading competitor embedded directly in the processor's architecture. The ATTO controller features multiple cores, providing full IOPS performance to a single port in "active standby" mode on a dual-port HBA. If a port, cable or SFP fails a port on the ATTO adapter can support up to 2.5X as many IOPS as the competitive HBA. ATTO Celerity HBAs allow sustained maximum performance, enabling users to continue to meet service level agreements.
Flexible configuration options
Available in low-profile single-, dual-, and quad-port versions, ATTO Celerity HBAs are backward compatible, reducing the complexity of deploying and managing the SAN, and take full advantage of advancements for reliability and forward error correction to improve network performance and resiliency.
Connect your workstation to enterprise storage
ATTO Celerity HBAs, featuring Multipath Director technology, are the only solution that allows direct connectivity to enterprise storage not just for servers, but also Windows, Linux, and macOS workstations. They provide load balancing and path failover protection to improve overall Fibre Channel SAN efficiency with consistent uninterrupted access to your data.
Performance:
Optimize performance to power real-time decision-making
Move large volumes of data with fast, predicable and deterministic response time by optimizing performance up to 3200MB/s per channel. Built into every Celerity HBA, ATTO Advanced Data Streaming (ADS™) technology manages latency by providing controlled acceleration for smooth data streaming and allows you to maintain the highest consistent performance in data intensive environments.

Continuous availability across your network
Whether you're looking for a disaster recovery solution, downtime avoidance or a higher level of availability, Celerity HBAs make it possible to have longer distances between your servers and storage. Featuring 5X more buffer credits than the competition, Celerity HBAs support more data in-flight allowing you to extend your connection to storage up to 10 km without degrading throughput.
Double your bandwidth
Celerity Gen 6 HBAs deliver 2x greater bandwidth when compared to previous generations. They are purpose-built to address the performance, reliability and scalability requirements of hyper-scale virtualization, SSD technology, and new data architectures.
Accelerating tomorrow's technologies today
From artificial intelligence and big data analytics to augmented and virtual reality, ATTO Celerity HBAs, in partnership with NVIDIA, are accelerating GPU-based data and graphic-intensive applications while enhancing overall performance.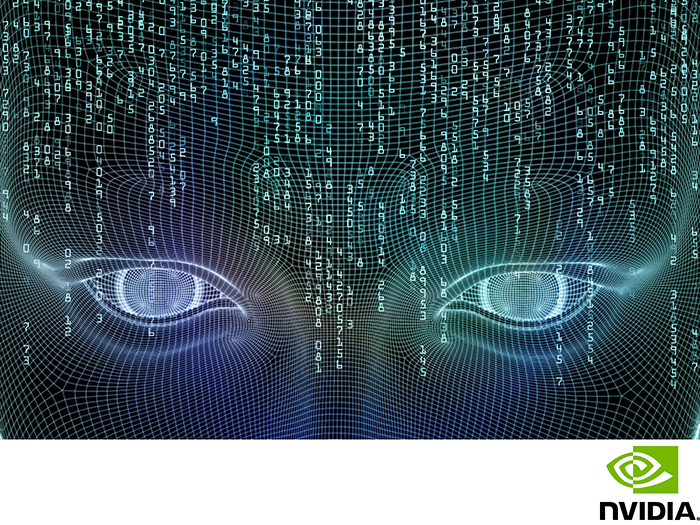 Interoperability:
High compatibility and broad interoperability
We are constantly testing and certifying our products with third-party vendors, from OS and servers to switches and storage, to ensure the widest range of compatibility. ATTO works closely with industry leaders to ensure certified interoperability allowing you to deploy robust storage area network (SAN) infrastructures with proven best practices.

Specifications:
ATTO Celerity
CTFC-161P
CTFC-162P
CTFC-164P
Ports
Single
Dual
Quad
Bus Characteristics
x8 PCIe 3.0
x8 PCIe 3.0
x8 PCIe 3.0
Form Factor
Low Profile
Low Profile
Low Profile
Max Transfer Rate
1600 MB/s
3200 MB/s
6400 MB/s
Key Features

Auto Negotiation to 16Gb, 8Gb and 4Gb devices
Support point-to-point and direct fabric/switch attach
ANSI Fibre Channel: FC-FS, FCP
Flash ROM for easy field upgrades
Fibre channel Class 3 Support
Buffer Credits: 80 (161P, 162P), 40 (164P)
Pluggable optical LC SFP+, SFF for 164P
Initiator and target mode (OEM) support
Supports FDMI and WMI
Supports NPIV and Virtual Fabric
Supports Thunderbolt technology

User Benefits

Superior performance for enterprise applications
Increased switch port availability
Seamless integration into existing fibre channel SANs
Extensive certification with SAN infrastructure components
Support for virtualized server environments
Quad port card maximizes usage of server slots

Management Tools

ATTO ConfigTool
ATTO vConfigTool with Latency Scout

Bus Specifications

x8 PCI Express 3.0 host interface
Supports PCI Express Base Spec 3.0
Supports FC-PI-6
Supports SFF-8431
Supports PCI Express CEM Spec 3.0
PCI Hot Plug spec 1.1

External Connectivity

Full height brackets for FC-162P, FC-161P
Low profile brackets for FC-164P
Single (1), Dual (2) pluggable 16Gb optical LC SFP+ modules included, SFF for 164P
External LEDs for boot status and visual indication of the operating state

Operating System Support

Windows
Windows Server
Linux
illumos
VMware
FreeBSD
macOS

Agency Approvals

UL, cUL, CSA: US and Canada
TUV: Europe
FCC Class A: US
ICES: Canada
EMC Directives (CE Mark) Class A: Europe
VCCI class A: Japan
BSMI class A: Taiwan
MSIP (Formerly KCC): Korea
RCM: Australia

Compliance
RoHS (meets EU and China standards)
Dimensions
Length 6.595"
Height 2.709"
Length 6.595"
Height 2.709"
Length 6.600"
Height 2.708"
Hardware Operating Temperature

Temperature: 0°-55° C
Humidity: 10%-90% non-condensing

Storage Operating Temperature

Temperature: -40°-70° C (-40°-157° F)
Humidity: 5%-90% non-condensing

Operating Power (Typical)
11.9W
10.3W
11.9W
Warranty
Three-year standard product warranty
Video:
ATTO Technology Celerity Fibre Channel Host Bus Adapter
Responsible for moving valuable data, the host adapter is one of the most critical components in a Fibre Channel Storage Area Network (SAN). Why trust an integral part of the network fabric architecture to an 'average' adapter? ATTO Fibre Channel host adapters are highly-intelligent data movement engines that transfer information efficiently and flawlessly using ATTO's unique, industry-leading hardware and software architecture.
The ATTO Difference - Advanced Data Streaming
Latency management technology is built into ATTO host bus adapters (HBAs) and RAID hardware. Advanced Data Streaming manages latency by providing controlled acceleration for smooth data streaming to maintain the highest consistent performance. ADS ensures best-in-industry data transfers for high-bandwidth applications.
Pricing Notes:
Pricing and product availability subject to change without notice.
ATTO Technology Products
ATTO Celerity Fibre Channel HBAs
ATTO Celerity FC-164P Quad Channel 16Gb Gen 6 FC to x8 PCIe 3.0 Host Bus Adapter, Low Profile, LC SFP+ included
#CTFC-164P-000
Our Price: $2,995.00